Gordon Lotzkar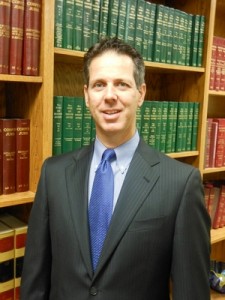 Internationally licensed attorney, Gordon Lotzkar J.D, LL.B has been practicing family law for over 26 years. He is admitted to both the British Columbia and Washington State bars and has provided legal services to clients in both jurisdictions.
He received a Bachelor of Science Degree from the University of California, Berkeley, and law degrees from Seattle University School of Law and the University of British Columbia School of Law.
Gordon is particularly skilled in effectively representing clients in high conflict family law cases.
Over his years of experience, he has appeared in hundreds of hearings and trials. He is a member of the American Bar Association, the Washington State Bar Association and the Law Society of British Columbia.
AREAS OF PRACTICE INCLUDE:
Divorce
Legal Separation
Paternity
Child Custody
Child Support
Spousal Maintenance
Domestic Partnerships
Property Division
Parental Relocation
Enforcement
Contempt of Court
Pre Nuptial Agreements
Protective Orders
Financial Restraining Orders
"Gordon Lotzkar was able to enforce my Post Secondary Support Order against my ex-husband when he refused to pay for our daughter's college education."
-Karen, Issaquah, WA."

The Lotzkar Law Firm knows family law. I was impressed with their aggressive action and ability to achieve a settlement for me which I could have never imagined. I would highly recommend them."
-Cathy, Everett, WA.

"Due to Gordon Lotzkar's quick action we were able to appeal, the very same day, a commissioner's ruling regarding an issue involving my son's health. Mr. Lotzkar's reputation and skill successfully allowed me to retain control over this important healthcare issue."
-Diana, Issaquah, WA.
"Gordon Lotzkar listened to my concerns, encouraged my input and achieved a settlement without going to court ."
-Stella – Seattle, WA.
When integrity matters
you can place your trust in The Lotzkar Law Firm. Getting a divorce can be one of the most stressful situations a family can go through. When you are facing this most difficult decision, having an aggressive, competent and compassionate attorney helping you through the many issues you must face is vital to the outcome of your case.
When integrity matters The Lotzkar Law Firm provides legal representation in high conflict family law matters to clients seeking justice and results. Gordon's years of experience and outstanding reputation in the legal community has earned him the respect of opposing counsel , commissioners and judges.
When integrity matters The Lotzkar Law Frim steadfastly adheres to professional etiquette and the rules of ethics in the legal system. Gordon aggressively and effectively advocates for clients to the fullest extent of the law.
When integrity matters you want a law firm that understands the difficulties you are facing and strive to make the process as easy for you as possible. Our law firm represents clients dealing with contested divorces, uncontested divorces and mediation, as well as a variety of other family law matters such as child custody, child support and paternity cases. Our goal in any case we handle, is to achieve the best result for our clients.
We are an aggressive and competent litigation firm that involves our clients in every stage. No one knows your case better than you do. You should be the one in control of the life changing decisions that will have to be made. With our years of experience, we will work with you as a team to achieve the best possible result for you.
There are many important matters that must be discussed and decisions made when contemplating a divorce or any family law matter. Our team will will work with you to prepare a strategy to obtain the best result for your situation. Knowing what direction you wish to take and how to go about it is important in reaching a settlement or court outcome that will be beneficial to your entire family.
In addition to representing clients with the commencement of legal actions, The Lotzkar Law Firm also handles all areas of family law which occur after Final Orders have been entered. These include: Motion for Contempt, modification of custody orders, parental relocation, modification and enforcement of child support, post secondary obligations and modification of spousal maintenance orders.
Whether you are considering filing for a divorce, have already been served divorce papers or are faced with any type of legal matter related to your marriage, children or family, The Lotzkar Law Firm will provide honest guidance, aggressive protection of your rights with integrity.